Home  /  Products  /  Garment Sorting Conveyors / S-600 Garment Assembly
Model S-600 Garment Assembly
The S-600 Garment Assembly automatically sorts and assembles customers' orders in an effortless manner.  Using only one operator, garments can be assembled at a rate of 500 per hour by having the conveyor move via the S-600 instead of the operator.  Designed with a micro-processor the S-600 Garment Auto Assembly Controller integrates with most POS Systems and makes operating and installation a breeze.
The S-600 is typically used with our AC-180 Assembly Conveyor or ST-360 Standard Conveyor, but can also be incorporated into your existing conveyor system providing the flexibility to meet your garment assembly needs.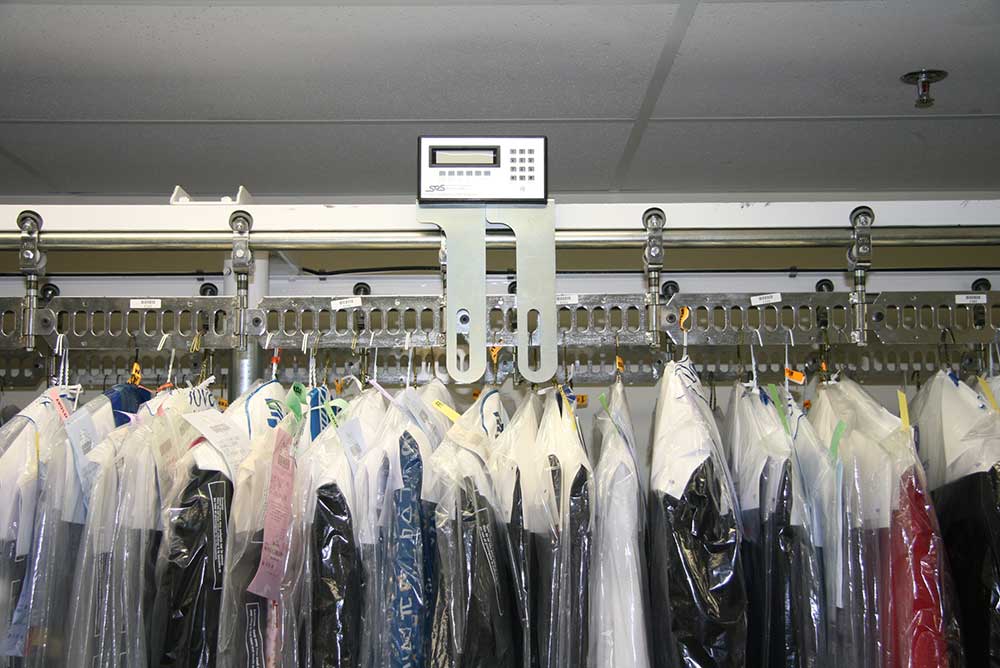 S-600 Sortation Conveyor Operation & Design
The S-600 automatically sorts and assembles garments in retail and wholesale environments.  Integrated with your POS system the operator simply scans or enters the garment id in which the S-600 will rotate and indicate where the garment should be placed on the conveyor.  No more walking, errors or confusion.  This operation of combining orders is repeated for the entire batch.  If however an order is complete during this operation the S-600 will indicate to the operator to remove the order from the conveyor and hence ready for tie out and bagging.
Product Gallery
Since 1962, SRS Conveyors has provided turnkey garment handling, extending to today's suite of state-of-the-art conveyors. We give clients any help they require, from initial design and layout to project management to full-scale implementation and programming.
Our team of engineers can find the
solutions that is right for you.